After three successful years in London, we decided to bring Leading Design to New York. A sell-out event which quickly amassed a waiting list of over 800. There is such a wealth of incredible content, inspiration and practical tools included in these talks which we know will be of huge value to you all and the wider design leadership community.
Once again a huge thank you to our amazing speakers: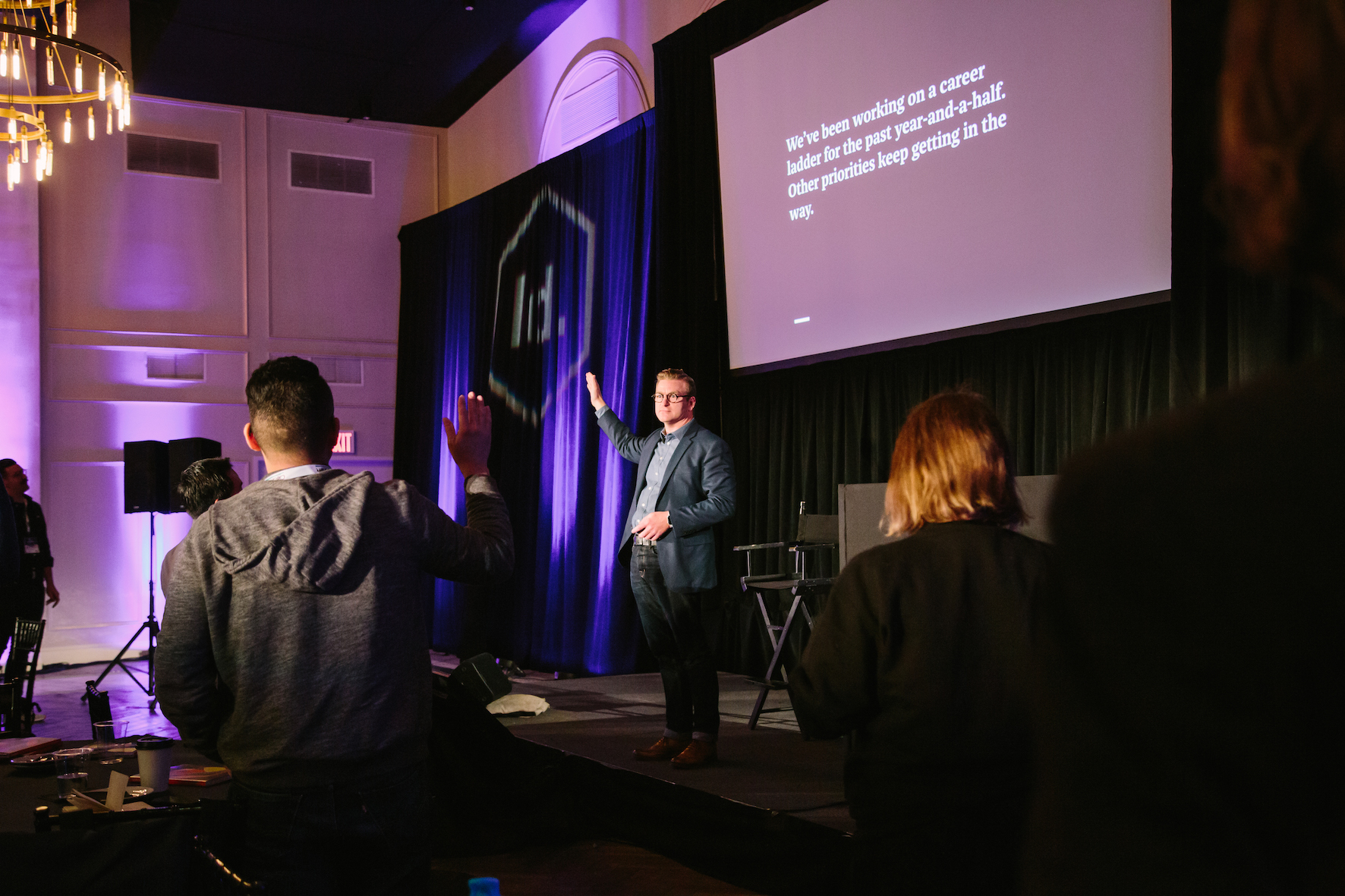 Leading Design New York 2019 happened with the support of our amazing sponsors. Many thanks to Google, InVision, Salesforce, Capital One, Mailchimp, Spotify Design and Def Method.
Leading Design London is now sold out, there are a few early bird tickets for San Francisco 2020, they are selling fast so do pick one up soon.
Clearleft launched Leading Design to help design leaders connect, learn and feel inspired by their peers. When working with leadership teams across the world, it became clear that everyone has the same challenges. We wanted to put together a unique programme of events to help tackle some of the most pressing challenges and create an all-too-rare opportunity to meet like-minded design leaders, swap war stories and build relationships to last the rest of your careers.
Have a look around our site to learn more about who we are, what we do and how we've worked collaboratively with other design leaders and businesses.