Leading Design 2017 was my first experience of a Clearleft conference and I had high expectations. As a team with such a sharp focus on quality, I knew the Clearlefties would hold the bar high for themselves to deliver a world-class event, but I didn't realise just how high.
The speaker line-up for the two days of talks was stellar - even pulling in the legendary Tim O'Reilly - but what I found really encouraging was how many inspirational women were on the bill.

Janice Fraser gave a fascinating talk on women in leadership, which was the stand-out session for me. I spent much of it with my mouth gaping open in horror at how much harder it still is for women to succeed in senior roles.
Another favourite speaker for me was Dan Willis, whose high energy and sharp wit made for an entertaining and enlightening talk. I particularly like this photo of one of his opening slides, giving his observations about the audience.
Kim Lenox of LinkedIn also gave a 'ruthlessly optimistic' presentation, which clearly came straight from the heart. This was a surprisingly common theme, with many presenters baring their souls when sharing their experiences. The message that a balance of logic and empathy is the recipe for successful leadership came through strongly as a theme. This feels like sound advice, which can be applied by people at any level of seniority within any field.

Another valuable part of the Leading Design event was the networking opportunities. Both drinks parties were rammed with attendees for several hours (a rarity in this type of event in my experience) with many high-profile speakers choosing to mingle with the audience at length. Some of the advice I received and conversations I had were truly insightful and will no doubt prove invaluable in my career development. It was a privilege to spend time with such a smart, genuine and open bunch of people.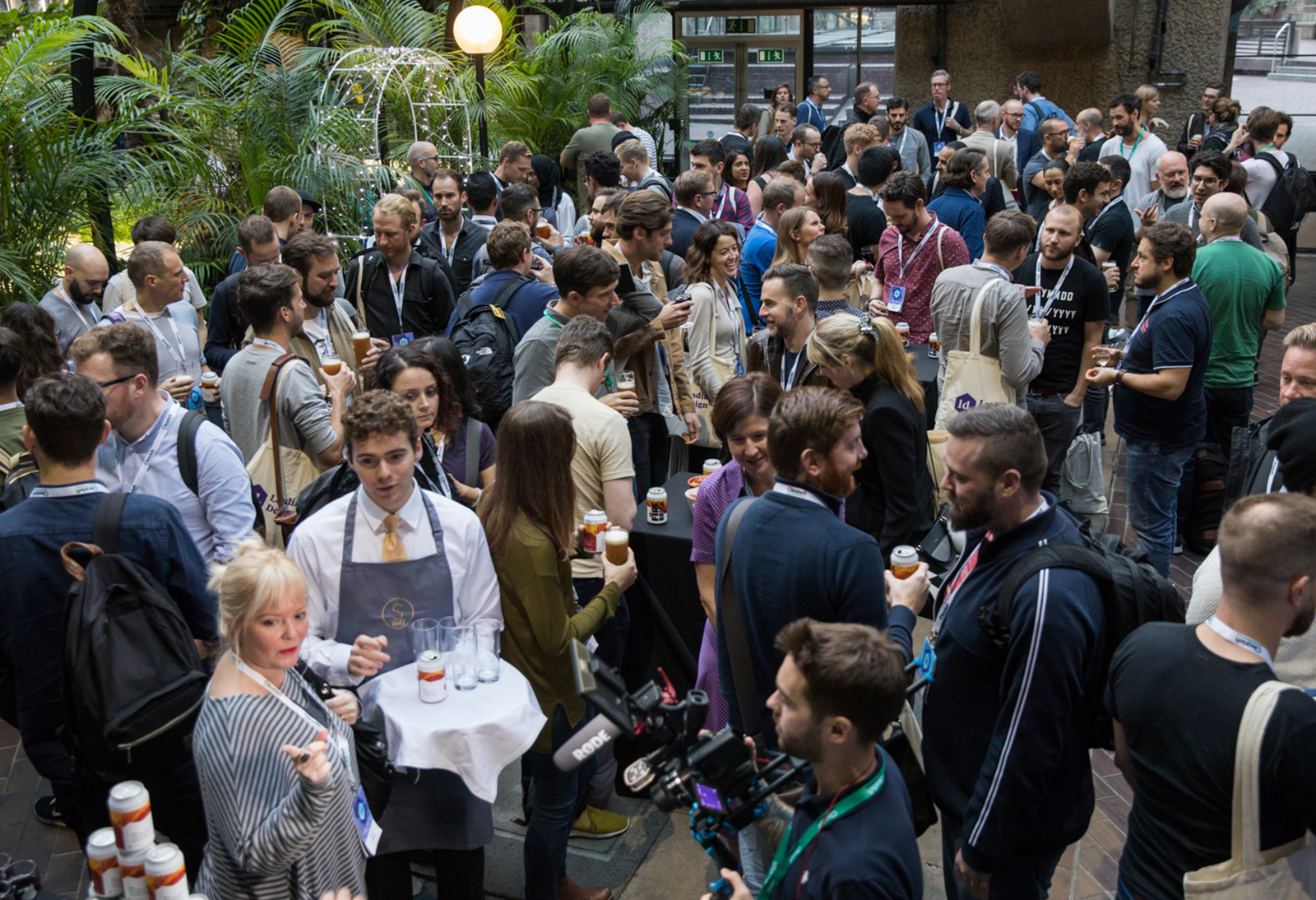 The final day of the conference was split into morning and afternoon workshops, with two to choose from in each slot. Julia Whitney talked about the science of influencing, providing evidence that inspiration is the number one method to encourage commitment from others*. The carrot, rather than the stick, clearly works much better in this regard. The afternoon workshop was run by Alberta Soranza and Martina Schell, who talked about how to measure the skill set of the team, structure roles effectively and recruit the right people. They showed this cheeky graphic to demonstrate how there may be less obvious aspects of work relationships that can impact on the team dynamic.
The experience of volunteering at a conference like Leading Design is many things: surprising, fun, educational, motivating, exhausting, rewarding, stressful, waistline-expanding, humbling and inspiring. I got the opportunity to spend time with some fascinating attendees, inspiring speakers and fabulous volunteers. I learnt game-changing leadership techniques that will no doubt serve me well in the future, and I was able to reflect and understand situations from my past much more clearly. I know I wasn't the only one, as more than one attendee described the event as 'transformative' to their working life. If that isn't high praise then I don't know what is.
Roll on Leading Design 2018!

Read the full edit of this post, which was originally posted here. Follow Kate on Twitter @katerickard_x
--
*Reference: http://amj.aom.org/content/35/3/638.short