At Clearleft, we use research as the foundation for successful design transformation: helping teams to build empathy, challenge assumptions, extract unique insights and generate innovative and pioneering solutions.
We use generative and evaluative research activities – such as interviews, task shadowing, and ethnographic observation – to unearth a wealth of knowledge about your audiences.
The insights we uncover can be used to create genuine competitive advantage, meaningful brand affinity, and new value for your audiences and stakeholders.
Case Studies
We've recently helped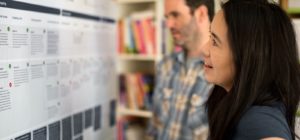 Mapping the omnichannel customer experience
How do you uncover the opportunities for a unified retail shopping experience across in-store and online?
Read this client story